Telecommunication network owners and service providers continue to expand the footprint and upgrade technology of their networks as demand for and reliance on mobile communication coverage increases. To address awareness and a growing level of concern regarding exposure to radio frequency electromagnetic energy (RF EME) and potential health effects, government regulations now place maximum permissible exposure limits on public and worker exposure to RF EME energy fields.
Corearth works with organisations to plan and manage RF EME compliance to assist them in achieving regulatory compliance.
Corearth is a NATA accredited organisation for performing inspection activities in accordance with AS/NZS 17020.
We have the technical competence and management processes in place to provide a full range of specialist RF EME assessment services utilising our ProX5 EME predictive modelling software to document EME health and safety compliance requirements around telecommunication sites including:
EME Design Review and supporting documentation
Provision of preliminary RF drawings to confirm RF EME compliance of the site design
ARPANSA EMR Environmental Report
RF EME Modelling and provision of compliance documents – RCSMB / ESSG, SCR and SCC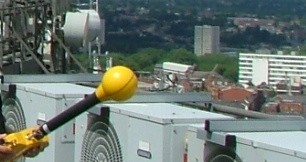 RF EME Site Measurements
Corearth is a NATA accredited organisation for conducting RF measurement activities in accordance with AS 17025.
The demonstration of compliance with exposure guidelines is verifiable by direct measurement. Corearth can conduct broadband and narrowband point-in-time measurements of exposure to RF fields to quantify and evaluate actual levels of RF field exposure in areas accessible to workers or the general public.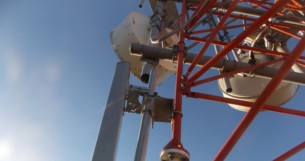 Site Inspections and Auditing
Ongoing site management and inventory tracking of telecommunications infrastructure relies on site data information being accurate and current.
Corearth have experienced, certified site audit technicians who follow OHS 4801 and 18001 compliant processes to conduct a work-site review of rooftop and structure mounted assets and infrastructure, assess and record their operational condition and reconcile this information against known service records for improved asset information management and compliance verification.
The determination of exposure limits for RF EME in the vicinity of a telecommunication facility can be calculated using prediction modelling software.
ProX5 EME has been specifically designed and developed by Corearth to model the cumulative effects and predict maximum levels of RF EME emanating from a communication facility.
As a desktop predictive analysis tool, it is well suited for use by EME designers and planners, telecommunication consultants, telecommunication network owners and operators and RF site assessors.