What communications equipment is on your structure ?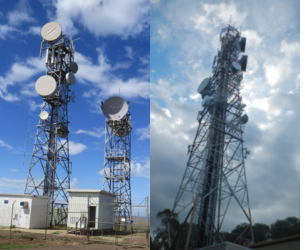 Infrastructure Owners
Efficient management of telecommunication infrastructure assets ensures the long term viability of such assets and optimises revenue potential from telecommunication services.
A robust site inspection programme to assess the current condition of network assets provides base data for planning, costing and prioritising future investment.
An audit of site equipment facilitates an opportunity for reviewing and updating inventory records.
Corearth knowledge and experience can help your organisation deliver a coordinated approach to achieving your business objectives.
Contact us to find out more about site inspection and auditing services.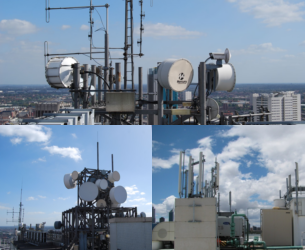 Building Property Managers
Responsibility for the ongoing management of rooftop space and the control of associated risks typically rests with the property service manager.
Determining the ownership and operational status of communication equipment is challenging. Corearth technicians will audit your building rooftop to ascertain equipment details and assess compliance of rooftop access controls and the presence of relevant signage.
For further information on our site inspection and auditing services, contact us to find out more.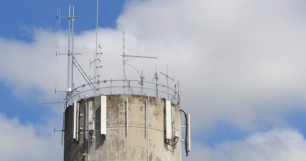 Municipal Councils
Council owned/managed water towers often house a wide variety of communication equipment.
As Council's property officer:
Do you know what communications equipment is installed on your towers ?
Do you know who owns it and are they acting within the confines of the original lease agreement ?
To learn more about our site inspection and auditing services, contact us for further information.
Site Inspection and Audit Capabilities
With experienced technical personnel and well defined methodologies we provide an extensive range of site asset capture and equipment condition assessment services:
Third party confirmation of a sites antenna inventory and their ownership.
In-house tower climbing capability to facilitate antenna asset audits and for conducting structural inspections to assess the condition of a tower and confirm it is 'fit for purpose'.
Verification of site access restrictions and RF signage; confirmation of antenna characteristics that are all necessary for achieving site compliance with the ARPANSA RPS3 Standard.
RF EME site data audit of antenna configuration for preparation of EME Site Safety Guide.
Audit of equipment hut internal layout to reveal space availability for future new equipment.
Assessment of site surroundings for potential environmental impact of planned improvements.
Review of earthing and lightning protection systems and provision of recommendations.
Site visit staff are trained and certified with a registered climbing training company. Corearth are certified by Bureau Veritas for accreditation to the AS 4801 and OHSMS 18001 OHS Standards.
Full Site Management
Efficient and effective management of site operation and maintenance is critical to achieving a predictable return on your investment.
Corearth can help you realise this objective. Our combined experience and knowledge coupled with specialist systems and tools will ensure your telecommunication facilities are managed in a manner that meets required levels of service for facility users and delivers on your long-term investment strategy.